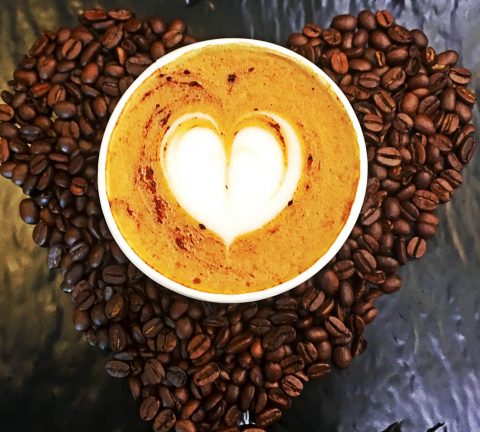 Dublin ranked second most coffee obsessed capital in Europe
 Calling all coffee lovers! Dublin has been ranked second most coffee obsessed capital in Europe. It comes as no surprise that our country's capital has won this title. With our cold, temperate climate, hot beverages are an integral part of our everyday life. Similarly, in a previous international study, the Irish population were ranked second biggest tea drinkers in the world. Dublin ranking an impressive second was marginally overtaken by the Dutch capital, Amsterdam. Helsinki, Prague and Copenhagen also take the leader board of the most coffee obsessed cities.
Coffee hotspots in Dublin
Maybe you are not jetting away but Dublin is your holiday destination. Check out some of our Coffee hotspots in Ireland's capital:
At Red Bean Roastery we are proudly part of the coffee loving community in Dublin with an impressive 16 locations throughout the city. We have put time and thought into our coffee spaces. Whether on the go or catching up with an old friend, our mission is to provide you with a great cup of coffee whatever location you choose. We proudly offer coffee in some amazing location in Dublin. Check some of our most popular coffee shop in Dublin:
Have a Coffee in Leopardstown
Our Leopardstown coffee shop is located in the heart of the Sandyford Business District and a short proximity from the famous Leopardstown racecourse. Hop off the Central Park Luas stop and grab your favourite beverage. With Spring upon us why not enjoy the best handmade barista coffee on the terrace area.
Have a Coffee near Convention Centre
If you want to try premium coffee in the heart of the Dublin Dockland's, our coffee shop near Convention Centre in Cardiff Lane is the spot. Perfectly situated in Dublin City Centre, grab a coffee and enjoy Dublin's major social and cultural attractions. Bord Gais theatre, Convention Centre Dublin and the 3 Arena are at your fingertips.
Have a Coffee in Charlemont
More exciting news is in the pipeline for @Red Bean Roastery. As well as our existing coffee shop in Charlemont, The luxurious Clayton Hotel Charlemont overlooking the canal, will be opening a brand-new coffee shop in Charlemont this year. To keep up to date with our latest news and blogs follow us on Instagram @RedBeanRoastery and Facebook @RedBeanRoastery
Red Bean Roastery has coffee shops in Ireland and the UK. Check our full list of coffee shops now.