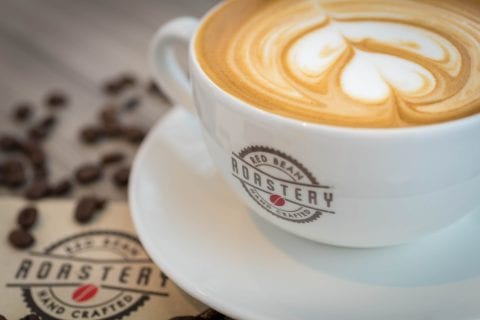 Best Milk Alternative for Coffee
Nowadays, consumers have a plethora of milks to choose from. We aren't only tied to dairy products we are experimenting with plant- based alternative milks. They have certainly become the main trend in the world of coffee. These plant- based milks can be derived from nuts, seeds, legumes and cereal grains. The dairy aisle can be utterly confusing however gradually through trial and error you can find the alternative milk that works for you. Becoming Vegan and choosing a plant- based diet has become the way of life for many of us. Creating an ethical and healthier lifestyle is on top of everyone's New Year agenda and making your daily coffee fix that little bit healthier may do just the trick.  Our customers are gradually steering away from dairy and choosing alternative coffees. There are many reasons why individuals choose to go for a plant-based alternative from flavour, to health benefits, the list goes on. Read more to figure out the right alternative milk for you.
Types of alternative milk:
Instead of sticking to dairy milk we @Redbeanroastery have broadened our array of options. Going plant- based is the new way to go and non-dairy milk varieties range from soya, coconut, almond to oat milk.
Soya Milk
One of the most popular plant- based alternative to dairy is soya milk. It is made from Soya beans and is fortified with many vitamins. It can make your coffee taste delicious and even better it can support your brain health. It is the closest plant-based milk to cow's milk and is a legume-based milk. Soy milk first appeared on the shelves in the United States in the 1950's and contains the same amount of protein as a cup of cow's milk.
Oat Milk
Oat milk is a nut-free vegan alternative. It is suitable for anyone with nut, lactose and soy allergies. It is vegan friendly and dairy free. Oat milk is made by mixing oats and water and then straining out the liquid, why not try to make your own. Oats are one of the best foods that you can eat for many reasons. The cereal-based milk is an important source of vitamins, minerals and antioxidants. The creamy texture is the perfect addition to coffee for anyone with a sweet tooth.
Coconut Milk
Although typically considered a nut, coconut is classed as a fruit. Coconut milk may support cardiovascular health and is lactose free. For those that are Lactose intolerant this could be a great option for you. In general, nut milks are very diluted with water. This nut- based milk contains iron, vitamin E & Folic acid. It is a high- calorie alternative milk and is made from grated and squeezed coconut meat. Coconut milk is mainly used in cooking. Just like oat milk, it has a creamy, smooth texture.
Almond Milk
Almond milk is another plant milk with a creamy texture and a nutty flavour. It is consumed by those that are lactose intolerant, vegan or those that try to avoid dairy. It is made of ground almonds and water. This nut-based milk is an all-time favourite @Redbeanroastery.
Conclusion:
The list keeps on going with alternative coffee milks: cashew milk, flax milk, pea milk, potato milk. As much as we like to get creative with our coffee @Redbeanroastery we will keep away from putting potato milk in your coffee for the time being! Get creative today and make your coffee your way.